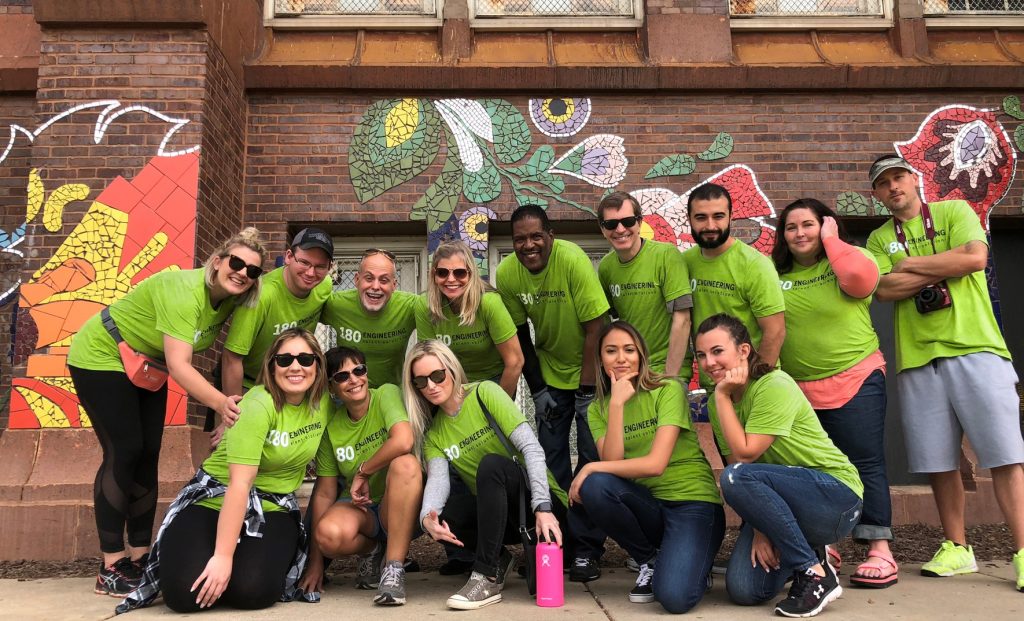 180 Engineering is passionate about helping our clients find the right talent to grow their businesses and to advancing the careers of our candidates. Additionally, we're passionate about contributing to the betterment of our Chicagoland community.
Recently, the 180 Engineering team spent the day volunteering with the Green Star Movement. The organization's mission is inspiring students and community members through the creation of public art. This interactive process builds teamwork and self-esteem in participants and revitalizes urban neighborhoods.
The completion of the project allowed students at this Logan Square elementary school on the near west side of Chicago to kick off the school year with a beautiful new front-entrance mural. The mural incorporates traditional Mexican imagery and patterns reflecting the ethnic makeup of the community. The ribbon-cutting for the mural was part of the school's 125th anniversary celebration in October 2018.
Since its founding in 2005, Green Star Movement has provided more than 8,000 students with mural arts programming and successfully transformed the interiors and exteriors of over 90 public spaces including schools, parks, community centers and underpasses.