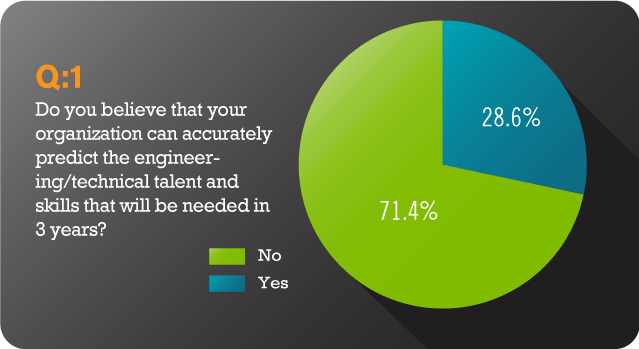 From our experience working with clients, 180 Engineering has witnessed firsthand the challenges, competition, and uncertainties in the world of engineering talent acquisition and management. However, we wanted to develop and share an empirical perspective, rather than solely relying on our own anecdotal experiences and observations. We surveyed a cross-section of engineering hiring managers and professionals responsible for acquiring engineering talent in attempt to gain this perspective.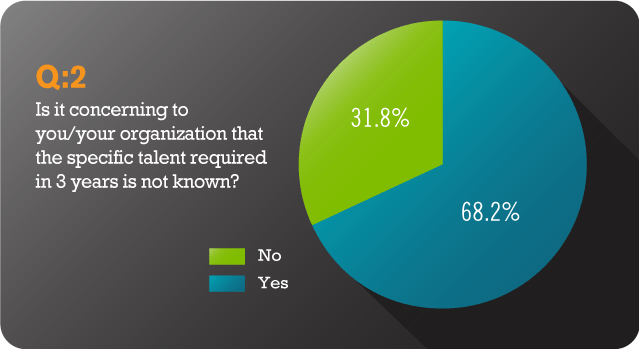 In the aggregate, the survey results supported what we are seeing in the market – a lack of confidence that engineering talent needs can be accurately predicted and an engineering talent acquisition environment that the industry views as either "extremely" or "somewhat" competitive.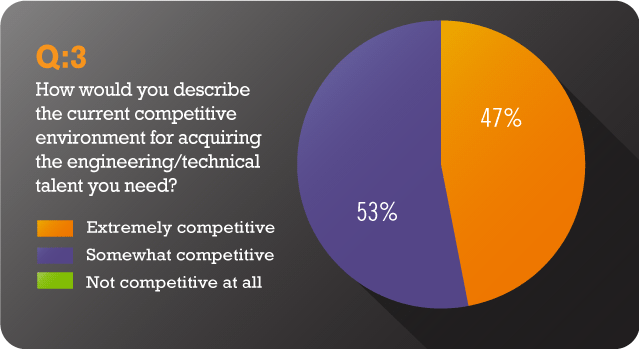 Not surprisingly, no respondents indicated that that engineering talent acquisition market is "not competitive at all."
"Recruiting some types of engineers is definitely more challenging than others and this dynamic seems to be constantly changing. So, we are working on better systems to respond quickly and increase our recruiting effectiveness. We are getting there," shared one survey respondent.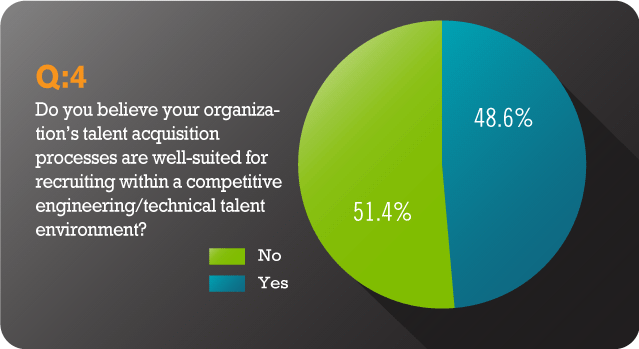 The most interesting learning from the survey is the divide between organizations that do or do not feel well-positioned in this competitive, uncertain market. The results were nearly evenly split between organizations that feel prepared for the current market and those that do not, with slightly more companies feeling that their talent acquisition processes are not well-suited for this new climate.
"The market is often very competitive for the engineering talent we need, but competition ebbs and flows a bit. Our space is also in a constant state of change, so we really don't have a concrete view of the skills we will need three years from now and we recognized that it was not in our company's DNA to build out a really nimble HR and talent acquisition team. So, we work with a team of external recruiters and contract staffing organizations that allow us to move quickly when we need to," stated another survey respondent.