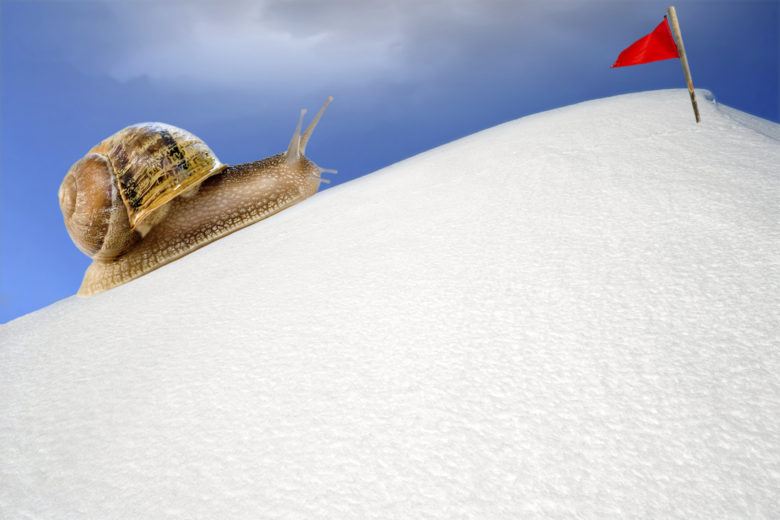 TechServe Alliance is a leading industry association for engineering and IT staffing and recruitment firms. Every month, they release job numbers for engineering functions, month-to-month job creation growth or decline, year-over-year comparisons, and comparisons to the job market at large.
It is interesting to look at their monthly job reports, but solely looking at individual months only tells a somewhat useful story. As with most things—job creation, sales, profit performance, etc.—there are occasionally bad months even if the larger picture is very promising. When months are pieced together into a larger picture, information becomes arguably more meaningful.
At the end of this post, you'll find the specific TechService Alliance performance numbers for February thru July 2016 – the last six months of available numbers. These numbers are interesting, but their job report headlines over the course of the last 18 months also tell the story. By and large, engineering job growth has not been robust. (Note: duplicate headlines were not included)
"Engineering Employment Improves"
"Engineering Job Growth Continues to Decelerate"
"Engineering Employment Anemic"
"Engineering Employment Growth Sluggish"
"Engineering Employment Growth Rate Slows"
"Engineering Employment Rate of Growth in September Remains Tepid"
"Engineering Growth Rate Accelerates"
"Engineering Growth Rate Remains Sluggish"
"Engineering Employment Continue Growth Trajectory in December"
Many news headlines and what has become accepted as conventional wisdom, state that there is a concerning shortage of engineering talent in the United States. We began addressing the disparity between headlines and conventional wisdom and actual data evidence in the article, "The Engineering Job Market – What Is Really Going On Out There?"
Data from the Bureau of Labor Statistics, TechServe Alliance data and data/insights from several leading industry associations tied to the engineering community, point to "on pace with aggregate job market" to sluggish job growth across most engineering disciplines, particularly when the data includes a cross-section of industries.
Given the critical nature of engineering innovation to America's competitiveness within the global market, it is important to continually ask ourselves what is going on and how both hiring organizations requiring engineering talent and engineering professionals should respond.
The story is far from clear, but the following are points for consideration:
A concerning part of the TechServe Alliance Reports is that month after month, Mark Roberts, CEO of TechServe Alliance, sites "chronic shortage of in demand skill sets" as one reason for weak job growth. Do we have a chronic shortage engineering professionals with currently needed skills? If so, how do we as an engineering community address this problem?
Are companies needing engineering talent

,

doing what they can to further a

narrative of

engineering shortages 

to maintain a higher H1B visa cap? In short, are some companies lobbying Congress with an ongoing story of engineer shortages to maintain and grow access to less expensive foreign workers through the

H-1B visa program

?
Demand for engineers is not constant across different industries and in near certainty, there will be ongoing cycles of some industries being strong and other industries being weaker. Biomedical engineers are in high demand per BLS data. The oil and gas industry has been depressed and many engineers in the field lost their jobs. Engineering positions within the aerospace market are declining in number primarily due to cuts in military and government spending. 

As an engineering community, how can we better handle these booms and busts? If one industry sector is strong and another is weak, is it possible to create more nimbleness for the utilization of engineers from other sectors? For example, how can we use skilled aerospace engineers who may have lost their jobs in the medical device industry that is scrambling for engineers?
An article in The Atlantic entitled

"The Myth of the Science and Engineering Shortage,"

points out a very interesting narrative. Since World War II, there have been five "alarm/boom/bust" cycles claiming crisis shortages of science and engineering workers. Each period lasted 10-15 years, policies were enacted

to

increase the supply of scientists and engineers and ended in a "bust" period.

 

The five periods of boom and bust listed in The Atlantic article include:
1. Decade immediately following World War II, cycle tapered about a decade later.
2. Following the Sputnik launches in 1957 but dropping sharply by the late 1960s, leading to a large bust in the 1970s
3. From the 1980s Reagan defense buildup, alarming Federal reports such as "A Nation at Risk" (1983), and new Federal funding for the "war on cancer." Most of these had waned by the late 1980s, contributing to a bust in the early 1990s.
4. From the mid-1990s, driven by concurrent booms in several high-tech industries (e.g. information technology, internet, telecommunications, biotech), followed by concurrent busts beginning around 2001.
5. Due to the rapid doubling of the National Institutes of Health budget between 1998 and 2003, followed by a bust when subsequent funding flattened.
There is a huge cohort of retiring baby boomers, particularly in engineering. So despite fairly weak job position growth, the size of the boomer generation and their ongoing departure from the workforce is creating available positions and hiring activity. In fact, given the sheer number of baby boomers, there will likely be ongoing sluggish growth in the number of positions created—even with healthy levels of hiring activity. That said, the even-larger millennial generation has moved into the workforce, so job position growth needs to continue to make room for these professionals.
There are undoubtedly many other factors that could be considered when working to analyze future opportunity within the engineering profession and what hiring organization can do to best plan for the future. Specific courses of action are not clear and there are likely no specific strategies that can be applied to the engineering profession as a whole. However, given rapidly changing technology and the cyclical nature of many industries, is does make sense to learn ways to better facilitate ongoing continuing education so that both engineering professionals and organizations can maintain current skills and to perhaps develop ways that engineers can more easily transfer industries if needed.
Additionally, as technology continues to advance and to become more and more specialized, finding engineering professionals to fill specific positions and organizational needs will likely become more complex. Finally, the market for engineering professionals with newer and/or very in-demand specializations will be competitive.
What are you seeing within your organization? Is there slowing/weakening demand for engineering professionals? Is hiring activity brisk because of retiring baby boomers? Are you seeing a lack of needed skills?
TechServe Alliance Engineering Employment Index
2016

Feb

Mar

Apr

May

Jun

Jul

Number of Engineering
Jobs in the U.S.
2,530,500
2,528,200
2,531,500
2,530,200
2,531,200
2,536,900
Engineering Jobs Change
from Previous Month
+ 0.02%
– 0.05%
+ 0.13%
– 0.02%
+ 0.1%
+ 0.19%
Engineering Jobs Change
Year Over Year
+ 0.62%
+ 0.81%
+ 0.84%
+ 0.66%
+ 0.6%
+ 0.65%
Source: TechServe Alliance & Bureau of Labor Statistics