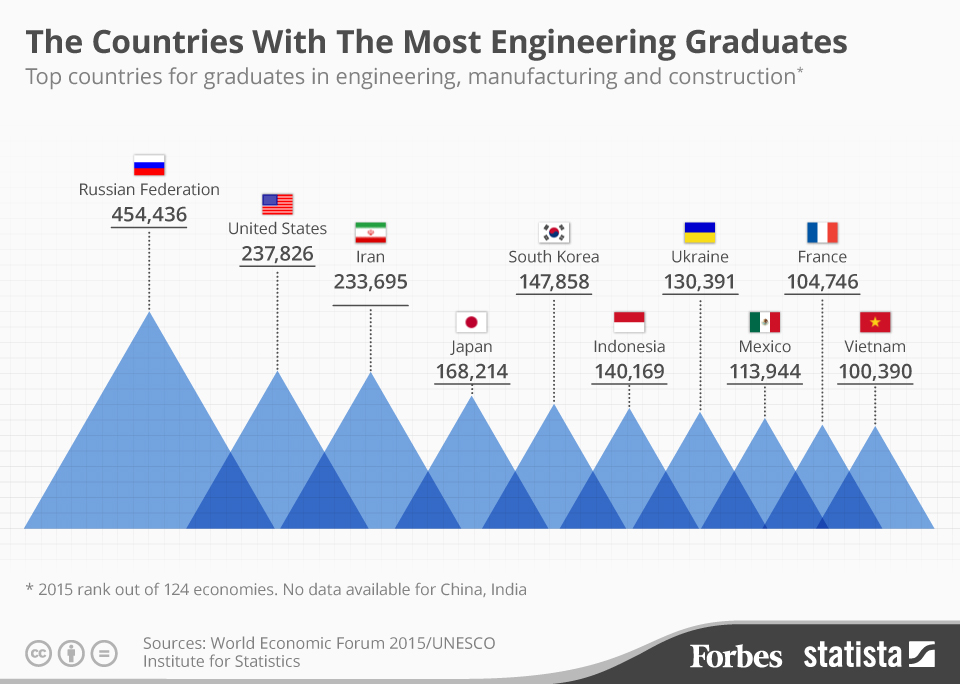 There's no question that engineering and other STEM jobs are at the center of a country's success. In recent years, the US job market has seen growth in many engineering sectors, with only one problem, where are all the engineers?
Engineers are crucial in pushing forward this country's innovation, as well as sustaining ongoing development. There are plenty of engineering jobs out there, but there are a decreasing number of US-based engineers willing or even ready to fill them. This is obviously good for the engineer trying to find a job, but it is detrimental to the overall state of the industry. Based on research compiled by Adecco, nationally there are 3.6 unemployed individuals per 1 job listing. When it comes to STEM, however, there is 1 qualified individual per 1.9 job listings. This shortage is obviously coming from somewhere. It could be the cultural drive away from math and science, or it could be that the modern population is generally disinterested in becoming engineers. Let's take a look.
75 percent of all of the fastest growing occupations across the globe are based in science and math, particularly some form of engineering. Below, you can see where the US ranks compared to other countries in the number of engineers we are producing.
While we are number 2 globally, we are far behind Russia in the number of engineers we produce. Even though 237 thousand American engineers graduated…continue reading article